We "The Pool Professionals" always recommend best quality Filters such as Hayward, Made in USA; GEMAS, Made in Turkey; AquaFlow, Made in UAE.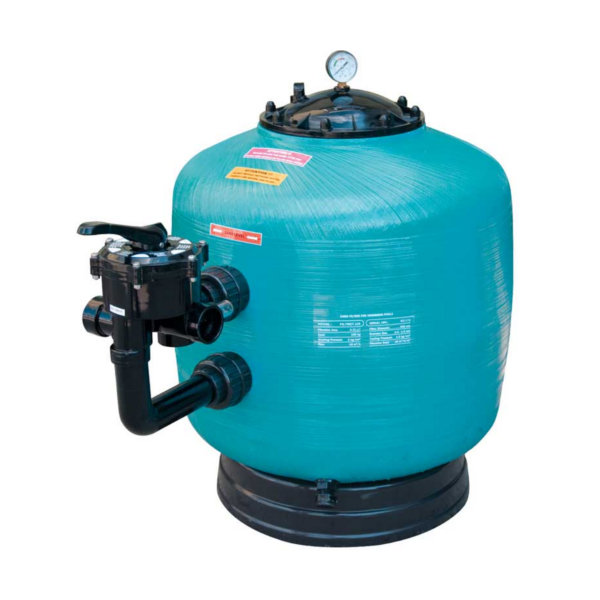 Gemas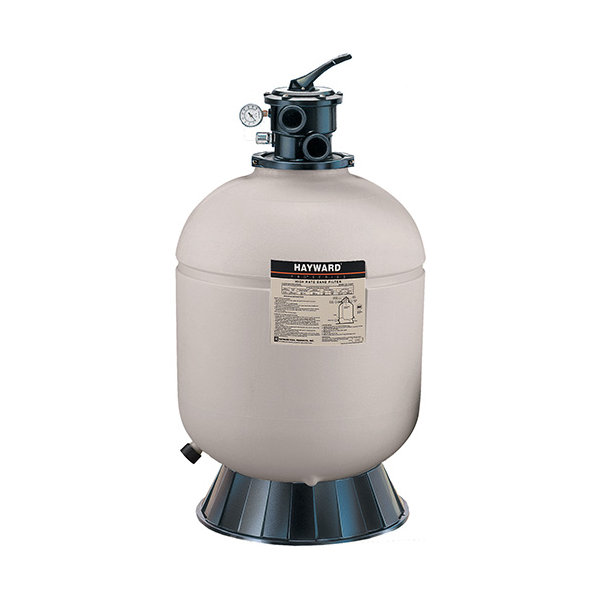 Hayward
There are usually 4 or 5 types of filter sizes. The smallest for above-ground pools, mid-range for small pools around 55,000 Litre, and large filters for large pools above 1,00,000 Litre. This is pretty straight forward, but you'll want to make sure your filter size is not too small when compared to your pump.
The most important factor when determining filter size is the LPM or Litres Per Minute your pool pump puts out. This number directly effects which type of filter size you'll need. The flow rate on the filter should be higher than the LPM of your pool pump. The other way around can cause problems for your system. For example, a filter that is too small for a pool creates high amounts of pressure. The high amount of pressure pushes debris back in your pool and can crack or damage your pool filter. A good rule to remember is bigger, in this case, is better. Although larger filters come with a bigger price tag, they provide better filtering and easier maintenance for pool owners.
Benefits of larger filters:
Increased time between cleaning and backwashing
Increased filtration of small particles
Increased longevity of filter media
So when it comes to choosing a filter size, 1st determines the Litres Per Minute (LPM) your pump is currently distributing. Then, determine the filter size that makes the most sense to you. If your budget is tight, you may want to go with a filter that has a flow rate just above the LPM (Litres per minute) rating. However, if you have a bigger budget, a larger pool filter will give you better water with less maintenance.